Add Address Book
The address book is used to save addresses that will be used for cryptocurrency withdrawals.
New addresses can be added to the address book by filling out the 'Add Address' form.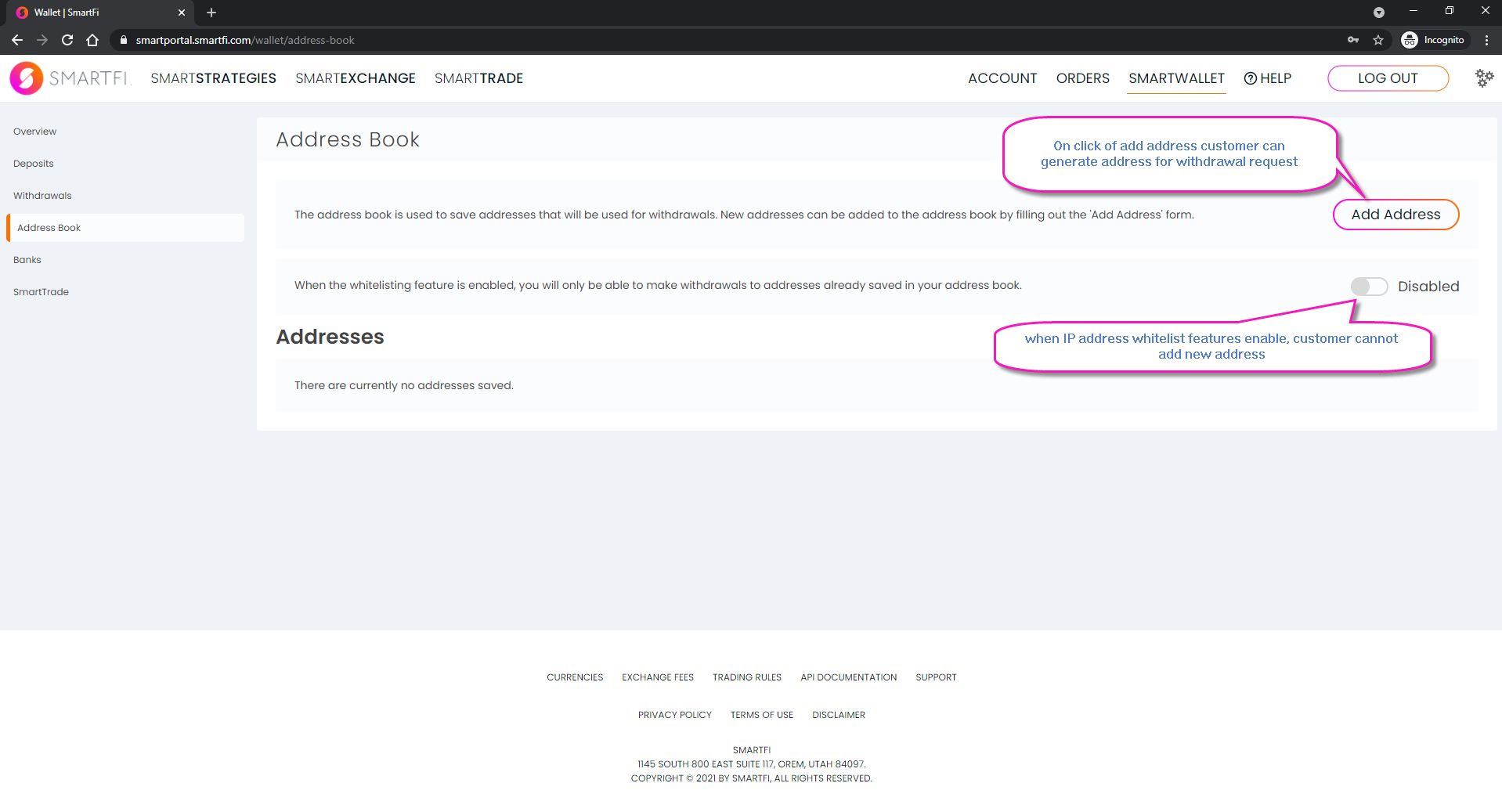 Click on 'Add Address'
Select Currency
Enter Label
Enter Address
Click on 'Request Code' button to get OTP OR if you have 2FA enabled, check Google Authenticator for your code
Enter OTP/2FA code and Submit.