SmartEXCHANGE offers an intuitive interface to place market orders, limit orders, or stop orders with real time order books, charting tools, and trade history.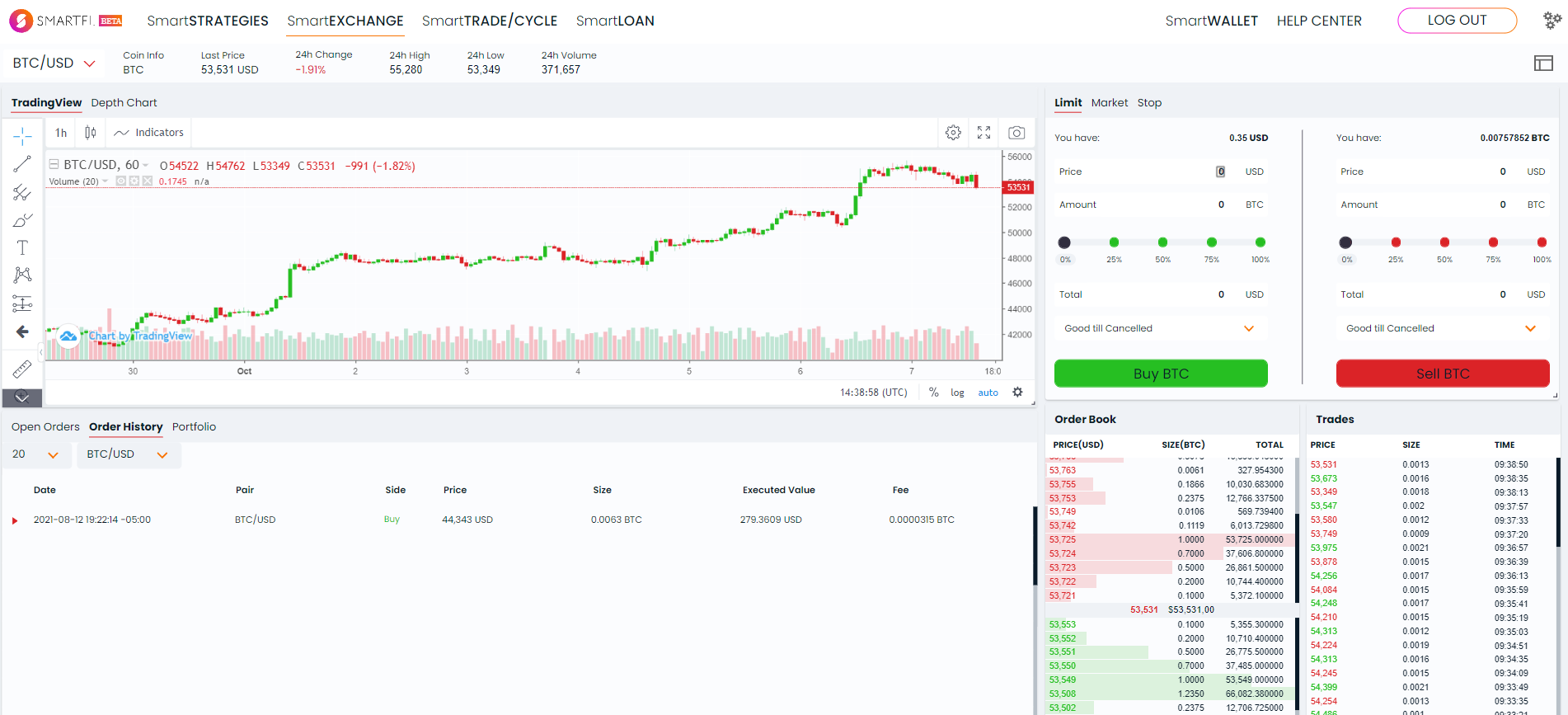 The SmartEXCHANGE tool offers a fully customizable dashboard to put you in control of your crypto trading experience.

With SmartEXCHANGE, you can quickly trade among many of the most popular cryptocurrency pairs available, as well as fiat pairs, all with low trading fees.